Alright let's get into the early game! First off let's mention a few of the components you will want to look for on the first carousel and what items are strong for the early game.

For the beginning carousel the best items to grab are going to be Sword, Bow, Chain Vest and Gloves with Rod & Tear as strong second choices. Cloak and Belt are definitely on the low end of priority so if a lot of players are contesting the more popular picks try to look for a secondary item that's open.

Sword and Bow are likely going to be the most contested as they make some of the strong meta items for several compositions but Chain Vest has started becoming higher priority as Guardian's Angel and Bramble Vest are great all around defensive items. Bramble Vest, particularly in the early game, can often win most rounds through to Krugs when it's on a hard to kill champion like a Warden or a Druid.
Maokai
with Druid and
Leona
with Warden are two of the strongest to give a Bramble Vest for that reason.

Guardian's Angel as mentioned works in a lot of different compositions but you don't have to prioritize making it super early on if you want to hold onto the components. If you grab a Tear or Bow you can look to turn them into Statikk Shiv for Rangers later in the game. Bow is also quite strong because it is made into a Rageblade which fits onto several different carries in the current meta such as
Azir
,
Kindred
and
Ashe
.

While Thieve's Gloves priority is a bit lower in 10.3, Glove is still worth grabbing as it builds into Hand of Justice and Infinity Edge. IE was nerfed in 10.3 so it's not often you'll want to make it right away but it still goes well with Twitch in Rangers. Hand of Justice is an all around useful item to build for carries but the main reason it has become really popular is due to
Yasuo
coming up in the meta.
Okay with early items out of the way let's get into economy and leveling for the early game which is usually from the beginning of the game til about round 3-2. While not a ton has changed for the early game the removal of Spatula from the carousel has altered the strategy of intentionally losing, referred to as 'open forting' (a term from Dota Auto-Chess).

This style of play was intentionally losing the early game rounds (2-1 to 2-3) to get an early round pick for carousel to try and secure a Spatula. With Spatula no longer appearing on the carousel this particular part of the style has become defunct. But you
can
still play to lose streak early if you want to make extra gold while getting what you want from the carousel. It's just riskier to do as the Spatula was often the comeback mechanic to use to pull yourself out of the loss streak after Krugs.

Okay back to the typical early game; look for pairs! Hitting two-star champions is still the key to a strong early game with focus on certain strong traits like Woodland/Druid & Predators.
Ornn
did receive a buff so grabbing early Electric is also strong and if you have the option to make a Bramble Vest you can put it on a front-line champion and it will carry most rounds. One thing to note in 10.3 is that there is often less gold dropping from the first PvE rounds so it is easy to find yourself lacking gold. While you want to be on 20g going into 2-5 it is not always going to happen because gold is a little more scarce.

On top of there being less gold there are a
ton
of really strong three cost champions to pick up early that will eat into your economy as well.
Azir
&
Kindred
are likely the two you will for sure want to grab but even units like
Karma
,
Ezreal
and
Sion
can be good to pick up.
Karma
is just an all around strong champion that is contested later in the game (though weak as a one-star) and
Sion
is a great front-line three cost champion that's heavily contested by Shadow builds.
Ezreal
is nice to get as an item carry for Rangers and he's fairly strong especially if you have early Glacial for him.

So with that, what should your economy look like and when should you level? Ideally 20g is your goal at 2-5 but don't fuss over it too much if you aren't. Leveling to 5 at 2-5 is more important this patch than previously because a lot of the contested champions are three and four cost so staying on a good leveling curve to naturally roll into those units is important. I'd only recommend not leveling to 5 early if you're on a loss streak, have above 30g on 2-5 and not on a win-streak or are playing a hyper-roll composition like Predators.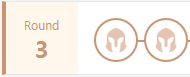 After 2-5 the early game plays out the same; pick up strong champions but mostly save your gold to level to 6 on 3-2.
If
you're on a win-streak with above 90hp on 3-1 it is possible to level to 6 there and roll a little to maintain your streak but keep in mind this can be risky and potentially grief your economy. We'll talk about what your goal is at level 6 on 3-2 as we move into the mid game!